These are a ton of fun, I just wish there was more of them!
Alright, so as an artist and a blogger who reviews and blogs about comic books, I have found that I have really enjoyed all of this... But the one thing that I have noticed is that in my line of blogging and reviewing... There has not been to terribly many crossover events of note...
Don't get me wrong, I did enjoy the Ash Vs. Freddy Vs. Jason comic book series, and I have really enjoyed Freddy Vs. Jason (2003)... But still there is not alot of crossover events that I have really gotten to enjoy.
One that I have recently gotten to enjoy... Well a few months ago anyway is the, CW's DC Comics TV shows 4 way crossover event with, 'The Flash', 'Supergirl', 'The Legends Of Tomorrow' and, 'Arrow' crossover... That got me to thinking... How would a Marvel crossover event with DC go?
You know, what would it be like if say, 'Batman' fought the, 'Hulk'? Well that question has been answered...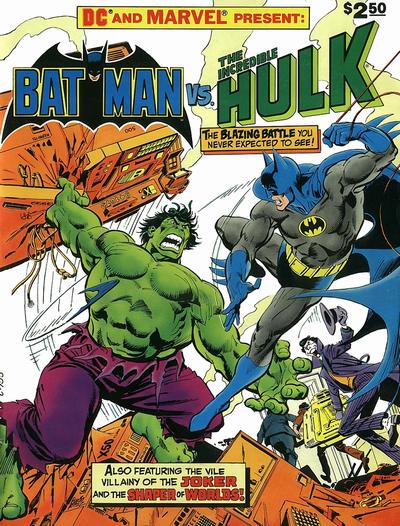 Well, there has been a ton of Marvel/DC Crossover comics... There has actually been some crossover between Stan Lee and the team at Marvel and at DC over the years...
Now I hate to say it... Most people for whatever reason really did not seem to like these crossover events... But for me I loved them!
I mean as a total comic book nerd! It doesn't get better then that... The stories are inked real well.,, One of the stories I read had a weak start... But should be good... But overalll it is a crossover of both awesome worlds and is competely worth checking out! If you do so, if you are a fan... I am sure you will be glad you did!